General Information
Meeting Dates
June 14-16, 2019
Meeting Venue
Swissôtel The Bosphorus, Istanbul
Vişnezade Mah. Acısu Sok. NO:19
Macka, Besiktas, Istanbul 34357 Turkey
Language:
The official language of the congress is English.
Official Airline: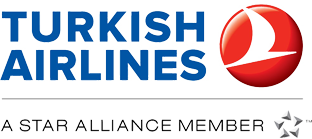 Turkish Airlines is the official airline of "Rhinoplasty Istanbul Workshop" and special discounts are offered on certain booking classes. In order to proceed with the online booking tool for Turkish Conventions please visit the Turkish Conventions website https://www4.thy.com/TKC/app/main?language=en and use the event code "059TKH19" under delegate section.
Registration and Information Services
The registration and information desks will be located at the reception of meeting venue and will be operating between 07.30 and 19.00 hours.
Accommodation
Main hotel of the meeting is Swissôtel The Bosphorus, Istanbul. Beside the main meeting hotel, have been reserved for the participants. For further information and terms-conditions please visit registration & accommodation page.
Certificate of Attendance
Certificate of attendance will be provided to all registered attendants.
Badges
Badges will be distributed at the registration desks. Participants without badges will not be admitted to the congress activities.
Speaker's Ready Room
The Speaker Ready Room will be located at the Meeting Venue and will be operating during the congress, with its high technology equipments.
Credit Cards
All major credit cards (Visa, MasterCard) are accepted in Turkey by restaurants, hotels, shops and at the Meeting Registration Desks.
Climate
In June is the start of summer in Istanbul. The average high is 25oC and the average low is 20oC. Evenings could be chilly and delegates are therefore recommended not to bring light coats.
Electricity
The current in Turkey is 220 volts 50Hz. Please contact the reception desk for available converters.
Tipping
Tipping is not mandatory in Turkey. However it is customary to add 10% in restaurants if you are satisfied with the service.
Telephones
Pay phones are available at the conference center as well as in the city. Phone cards are widely available in shops.
The international dialing code for Turkey is 90, and the code for Istanbul is 212
National calls: 0 + city code + telephone number
International calls: 00 + country code + city code + telephone number
Time Zone
Time is two hours ahead of Greenwich Mean Time (GMT+2) in Turkey.